Format: 12" Vinyl Lp
Artist: Charlie Hightone And Carlos Slap
Title: Two Cats And The Bass
Style:Rockabilly
Available

SIDE A
Back To You
So Alone
Seven Nights
Sea Of Tears
Drunk Again (Bakersfield)

SIDE B
Love My Baby
Bring Me Down
Yours Forever
Beautiful Squirrel
Make Me Happy



Carlos López is an essential double bassist on the Rockabilly scene in Spain and Charlie Hightone needs no introduction!
They recently teamed to gather a bunch of great songs composed by Carlos with the help of some prominent names from the cream of the crop of Madrids roots music caracters.
The result is this great album with no fillers nor covers... 10 great originals!
Note - Drunk Again (A-5) version is different to the one on the couple's single released in 2017!


Recommended products:
---
This product is compatible with:
---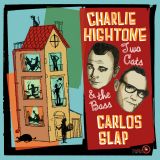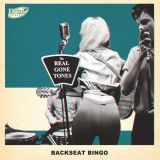 Customers who bought this product also bought the following products:
---