ULTIMAS UNIDADES EN VINILO ROJO SIN PORTADA.
Format: 7" 45 rpm vinyl EP
Artist: Al Dual
Title: Blue's Back In Town
Style: Rockabilly
Available

Side A
Blue's Back In Town
My Love Runs Too Much

Side B
Who Rocks The Chicken
Call "EO" To Pray


El rockabilly goza de buena salud, son cientos los festivales rockabilly que mueven miles de fans en todo el mundo y que transmiten un mensaje positivo sobre este estilo musical. Y que haya un artista en España como Al Dual que recrea la música americana al más alto nivel internacional es una buena noticia.
Porque unido a su esfuerzo por componer, tocar y publicar la mejor música rockabilly nos encontramos con que su trabajo, esfuerzo y tenacidad hacen brillar a nuestro país internacionalmente.
Desde 2010 acompaña como guitarra solista a Pike Cavalero y ocasionalmente a Charlie Hightone a festivales Rockabilly nacionales y europeos aumentando su experiencia actuando en locales emblemáticos como "Kensington Club" " The Tower Bar", "Spike´s", "Till Two Club", "The Juke Joint", "Eastside Luv" y "The Continental Club" en Austin (Texas).
Millas y millas que forjan su carácter hasta convertirse en artista oficial de la prestigiosa marca de guitarras Gretsch Guitars.
Y, ahora, nos presenta su nuevo EP "Blue´s Back In Town" (2017) con cuatro temas escritos y producidos por el artista para el prestigioso sello El Toro Records (el mismo sello de The Country Side of Harmonica Sam).
Un EP grabado en Geek Records (Madrid), mezclado en Moma Musicstudio (Valencia) y masterizado en Georgetown Masters (Nashville, TN). El trabajo ha contado con la colaboración de Mila Rodríguez en la guitarra rítmica, Alfonso Múgica en el contrabajo, Javier Sarmentero en la batería y Pacheli Lanzas en la steel guitar, este último, concretamente, en la canción My Love Runs Too Much, un tema country twanguero en la onda de BR5-49 que Al incluye con acierto en este EP para ampliar públicos.
Esperamos escuchar más de este artista que pone bien alto el pabellón de nuestro país con este nuevo EP "Blue´s Back In Town", rockabilly y country para gozar del auténtico sabor de América.
Extraído de la nota de prensa de Alberto Basarte Sept. 2017
También te recomendamos los siguientes productos:
---
Este producto se compró junto con :
---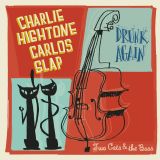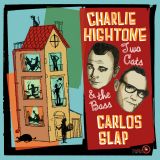 Clientes que compraron este articulo, también pidieron estos articulos:
---