Format: 7" 45 rpm vinyl EP
Artist: Mike Fantom & The Bop-A-Tones
Title: Fantomas Rock
Side A
1Too Hot To Bop
2 Rockin' Ball

Side B
1 Vampire Baby
2 Fantomas Rock
Style: Rockabilly / Instrumental
Available

4 true rocking guy's from Belgium, who dig wild rock'n'roll, Link Wray and the white label records, that's what is all about here!!! A few years ago Patrick Ouchene (Runnin'Wild, the Domino's) joined his best friend Michel "Texas" to create a band, dedicated to playing a unique and wild sound on stage .
Together they wrote a lot of songs, all with great guitar riffs, and amazing vocals. Joined by Pascal (ex Be Bops) on drums and Bart (Wild Deuces) on bull fiddle bass.
They've been preforming all over Europe and have recorded their first 4 tracker for El Toro Records.
This recording is a must for all wild rockabilly lovers, it contains self written songs which certainly will become classics for the hepcats now, and the next generation, in the rock'n' roll scene. This record has it all: instrumentals, guitar breaking riffs, breathless vocals, heavy slapping bass, jungle beat drumming.
Recorded like in the old days, this album is different, inspiring, and a textbook for mid to end 50's music lovers.




Recommended products:
---
This product is compatible with:
---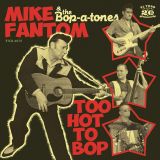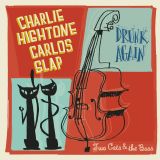 Customers who bought this product also bought the following products:
---