Format: 7" 45 rpm single
Artist: Wee Willie Harris
Title: Going Ape In Portugal
Side A
1. I Go Ape
Side B
1. Say Mama
Style: British Rock And Roll
Available
Since the golden days of the legendary 2I's Coffee Bar in Old Compton Street , Wee Willie Harris has been one of the most colorful and dynamic characters in the British circuit.
Hair in pink or red with a long jacket to match, together with his flamboyant stage behavior became his trademark and began to be known as 'Britain's wild man of Rock 'n' Roll'
He rocked around the world, stage and screen, including appearances on the 6-5 Special TV Show or in Italian films like 'Tot˛truffa '62' or 'Mondo di notte', where you can see him driving the teenage dancers wild.
This record, which you have just bought (or thieved) contains two live recordings from the TV program 'Lisboa di noite' (1962) featuring Tony Crombie on drums…Growling & Rolling with Neil Sedaka's I GO APE, dressed in a leopard loincloth and running into the audience as a real threat! This number is backed with a crazy impression of Gene Vincent's SAY MAMA. It's not a surprise that Gene said once, he was really impressed by Wee Willie's personality because was different and they had nothing like him in the States!
Ian Dury mentioned him in the song "Reasons to be Cheerful Part III", but he wasn't right at all because there are much more reasons to GO APE !!! DJ ROCK-OLA JORDI
Recommended products:
---
This product is compatible with:
---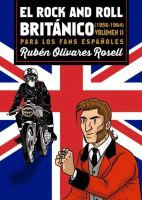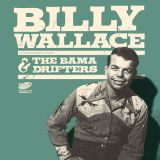 Customers who bought this product also bought the following products:
---