LAST UNITS ON RED VINYL WITHOUT SLEEVE
Format: 7" 45 rpm vinyl EP
Artist: Al Dual
Title: Blue's Back In Town
Style: Rockabilly
Available

Side A
Blue's Back In Town
My Love Runs Too Much

Side B
Who Rocks The Chicken
Call "EO" To Pray


Rockabilly is in good health, there are hundreds of rockabilly festivals that move thousands of fans around the world and send a positive message about this musical style. And having an artist in Spain as Al Dual that recreates American music at the highest international level is a great new.
His effort to compose, play and publish the best rockabilly music let us know that his work and tenacity make our country shine internationally.
From 2010 he have been playing as lead guitar of Pike Cavalero and occasionally of Charlie Hightone at national and European Rockabilly festivals increasing his experience acting in emblematic places like "Kensington Club" "The Tower Bar", "Spike's", "Till Two Club", " The Juke Joint "," Eastside Luv "and" The Continental Club "in Austin, Texas.
Miles and miles that forge his character to become the official artist of the prestigious brand Gretsch Guitars.
And now, he presents his new EP "Blue's Back In Town" (2017) with four songs written and produced by the artist for the fantastic label El Toro Records (the same label of The Country Side of Harmonica Sam).
An EP recorded at Geek Records (Madrid), mixed at Moma Musicstudio (Valencia) and mastered at the well known Georgetown Masters (Nashville, TN). The Al Dual's full members are Mila Rodríguez (rhythm guitar), Alfonso Múgica (double bass), Javier Sarmentero (drums) and Pacheli Lanzas (special guest with the pedal steel guitar playing My Love Runs Too Much), a country twang's song in the BR5-49 wave that Al rightly includes in this EP to expand audiences.
We hope to hear more from this artist that puts the flag of our country high with this new EP "Blue's Back In Town", rockabilly and country to enjoy the authentic flavor of America.
Extracted of Alberto Basarte's press release Sept. 2017
Recommended products:
---
This product is compatible with:
---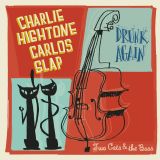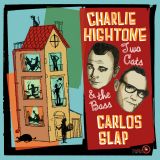 Customers who bought this product also bought the following products:
---